National Centre For The Performing Arts, India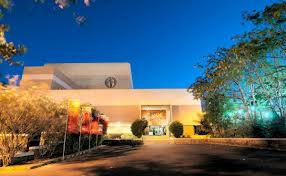 Our feature theatre today takes us to Mumbai, India.
Established in 1969 with the desire to preserve  and showcase  the country's heritage of Indian and international theatre, dance, and music.  The National Centre For The Performing Arts accommodates over 600 performances each and every year.
The National Centre For The Performing Arts was founded by JDR Tata and Dr Jamshed Bhabha. They wanted to create a world class performing arts theatre in India.  This theatre is a spectacular venue and one of the largest performing arts centre in India today.
The structure was built on land reclaimed from the ocean fifty years ago. Here is one of Mumbai's highly sought after landmarks to experience. It is located at Nariman Point, Mumbai, Maharashtra 400021, India.
There are several venue of theatre's available at this location. I will mention a few of them here.
Jamshed Bhabha Theatre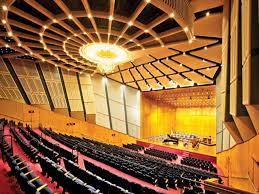 This Theatre has a seating capacity of one thousand one hundred and nine capable of accommodating large orchestras and operas. Doors opened since 1999 and is perfect for productions of ballet, musicals, and opera. This grand theatre was named after one of the visionary founders.
Tata Theatre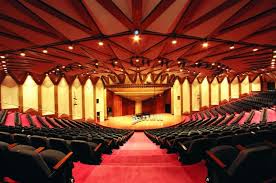 This Theatre was named after JDR Tata, a co-founder of this landmark in Mumbai. This venue has a seating capacity of one thousand and ten and features a revolving stage. The foyer has a spectacular view of the sea.
This theatre was created by Philip Johnson, an american Architect and a renown acoustician Cyril Harris.  Built in 1982, performances are usually Western chamber music, theatre, and Indian classical concerts.
Godrej Dance Theatre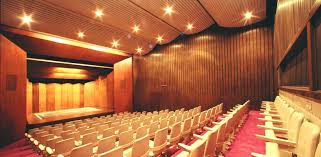 This theatre was created in 1985 and has a unique stage that caters to the needs of dance production. The seating capacity is 200 and has a cozy, intimate atmosphere. It also is a great venue for seminars, lectures, workshops, and classes.
Up-Coming Events

Manon Lescaut – Puccini
This is an Opera Screening featuring the Metropolitan Opera (New York) Presentation
Conductor is Fabio Luisi
Production is Sir Richard Eyre
Cast: Kristine Opolais, Jones Kaufmann, Massimo Cavalletti, and Brindley Sherratt
Showtimes:
March 16, 2016 at 6:00pm
March 17, 2016 at 6:00pm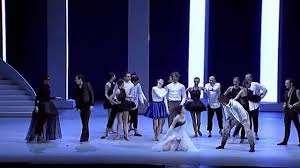 Bolshoi Ballet: The Taming of the Shrew
This is a Ballet Screening featuring the Bolshoi Ballet from Russia.
Music is by Dmitri Shostakovich
Choreography by Jean-Christophe Maillot
Cast: The Bolshoi Principles, Soloist, and Corps de Ballet
Showtimes:
March 23 at 6:30pm
March 24 at 6:30pm