Royal Albert Hall in the UK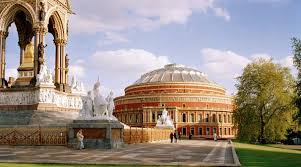 Royal Albert Hall's History
The Royal Albert Hall now sits on what was once the Gore estate. William Wilberforce resided at the estate in the early 1800's. In the 1830's to the 1840's the estate was occupied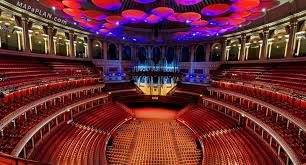 by the Count D'Orsay and Countess of Blessington.
Recommended by Prince Albert… It was bought by the Royal Commission and called, "Albertopolis".
The Science Museum, Imperial College, and Natural History Museum is located there today
On May 20, 1867 Queen Victoria placed a foundation stone made of red Aberdeen granite. This stone can be found at the k stalls in row 11, seat 87 at the main auditorium. She placed the granite there in honor of Prince Albert's passing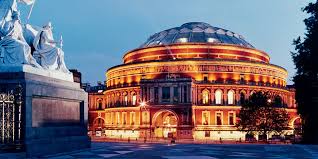 EVENTS
COLLABRO
Celebrating their second album called, "Act Two", Britan's Got Talent 2014 champions are performing on:
Saturday March 26, 2016
Doors Open @ 6:45pm and performance starts at 7:30pm
Daj Dook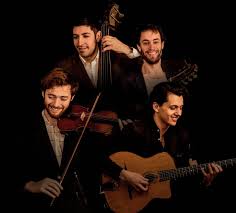 Coming from London, Daj Doon is a gypsy jazz musical group
Brunch with live performance by Daj Dook
in the Verdi Italian Kitchen at the Royal Albert Hall
Tickets include a welcome drink, main course and dessert, choice of tea or coffee.
Sunday March 27, 2016
Doors Open @ 11:30am
Brunch begins @ 12:00pm
Sorry (Sold Out)
JUAN DIEGO FLÓREZ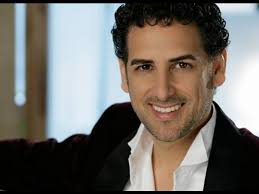 Juan Diego Florez received Peru's prestigious award, the Gran Cruz de la Orden del Sol. This famous Peruvian tenor will be performing at the Royal Albert Hall Main Auditorium on Tuesday
March 29, 2016
Doors Open @ 6:45pm
Starts @ 7:30pm